Robert Presley Center of Crime and Justice Studies
A Closer Look At Sex Trafficking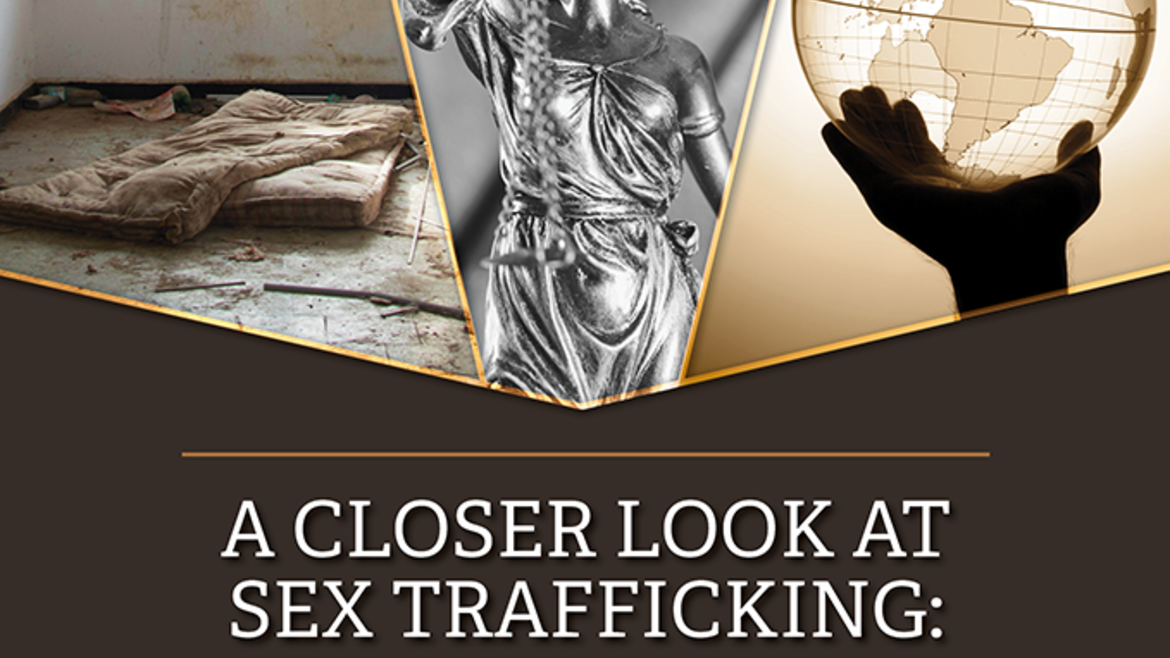 -
UCR Alumni & Visitors Center
Co-sponsored by the Presley Center of Crime and Justice Studies & Blum Initiative
12:00-5:00 p.m., UCR Alumni & Visitors Center

Speakers
Gregory DeAngelo
Measuring the "Dark Figure of Crime": Estimating the incidence of sex trafficking from online content
Gregory DeAngelo is an Assistant Professor of Economics and Affiliated Faculty at the Center for Free Enterprise at West Virginia University. His research program focuses on inequity within illicit markets, enforcement agents, and the deterrence of proscribed risky activities in the context of decision-making, uncertainty, fairness, and inequity. Dr. DeAngelo's recent research focuses on human trafficking where he has been working directly with law enforcement agencies to generate tools to be utilized in the identification of sex trafficking victims.
Christina Kiritz Arnold
It's Not All Sex Trafficking: The importance of a critical perspective on the issue
Christina Kiritz Arnold is the Founder and Board President of Prevent Human Trafficking (PHT), previously known as Project Hope International. Driven by her upbringing in South and Southeast Asia, she has worked passionately for human rights since moving to the United States. Ms. Kiritz Arnold is a Harry S. Truman and Jack Kent Cooke Scholar and has used PHT as a vehicle to support innovative human rights organizations in Thailand, Vietnam, and Cambodia. Her expertise also contributed to policy and legislative change, including 2000's Trafficking Victims Protection Act.
Rebecca Pfeffer
Institutional Challenges to Policing Human Trafficking: Cultural Blinders and Organizational Barriers
Rebecca Pfeffer is an Assistant Professor of Criminal Justice at the University of Houston - Downtown. Her publications and research program encompasses the victimization of vulnerable populations, including victims with special needs and victims of human trafficking and hate crimes; she has published on these topics. Currently, Dr. Pfeffer's research focuses on public policies addressing prostitution and specifically investigates effective law enforcement response to the problem of prostitution.
Michael Ramos
San Bernardino's Coalition Against Sexual Exploitation
Michael Ramos was sworn in as District Attorney of the County of San Bernardino for a fourth term in January, 2015. In 2009, District Attorney Ramos responded to the problem of human trafficking in San Bernardino County by creating the county's Coalition Against Sexual Exploitation (CASE), which partnered county departments in an effort to raise awareness and provide enhanced county and community resources to victims. He was a vocal proponent of Proposition 35, which passed in 2012 and created a Human Trafficking Prosecution Unit.
Tara Willey
Riverside County Probation Department: Identifying and responding to the needs of CSEC victims
Tara Willey is a Senior Probation Officer for the Riverside County Probation Department who graduated Magna Cum Laude from the University of California at Irvine with a degree in Social Ecology. Her dedication to changing the lives of youth has been recognized by the Juvenile Justice and Delinquency Prevention Commission as well as the Chief Probation Officers of California. Officer Willey authored the Riverside County Probation Department's CSEC Protocol, which provides for a trauma-informed and victim-centered response to the specific and unique needs of CSEC victims.
Sheldon Zhang
A Contrarian Perspective on Global Sex Trafficking: Stories from Tijuana, Mexico
Sheldon Zhang is the Chair of and Professor in University of Massachusetts, Lowell's School of Criminology and Justice Studies. His research program encompasses the study of criminal networks, transnational illicit enterprises, human trafficking, and community corrections and re-entry programs. Dr. Zhang is internationally known for his work on transnational organized crime, including human trafficking, and has extensively published on this and other policy relevant topics.
Target Audience
General Public