Robert Presley Center of Crime and Justice Studies
HISTORY
Named for former State Senator Robert Presley, who was the Riverside County Undersheriff for 12 years before his election to the California Senate I 1974, the Presley Center was established at UCR in 1994 by the State Legislature and specifically sited at the Riverside campus (Penal Code Sections 5085-5088). In the past, the Center has worked with local agencies to reduce the number of juvenile repeat-offenders; to create wellness centers that emphasize reducing youth violence at schools in the Riverside Unified School District; and to develop a Mental Health Court to provide solutions other than incarceration to mentally ill offenders in appropriate cases.
MULTIDISCIPLINARY COLLABORATIONS
Such research collaboration offers teaching and training opportunities for those with an interest in the fields of public policy, political science, sociology, and/or criminology. Public health and social work are also intertwined into the policy decisions impacting the local criminal justice system. The Presley Center understands its mission can only be accomplished with the participation of the University's research faculty and students through their interdisciplinary background and training.
We encourage students to participate with the Center's work, enhancing their own education, through research and capstone projects. This also includes interfacing with local criminal justice initiatives and justice programs that introduce researchers to policy and practical challenges and the myriad of criminal justice and health issues facing decision makers on how best to deal with crime and public safety.
The Presley Center currently offers student internships, scholarships, and live and virtual events for those with an interest in crime, the criminal justice system, law and policy.
CRIMINAL JUSTICE INVOLVEMENT
For regional criminal justice leaders, the Presley Center offers university level evidence-based research for the better understanding and analysis of crime policies and practices. As we move forward, primary questions need further investigation. What are the variations of local responses to California's new decarceration policy and county criminal offender influx?  What, if any, are the unintended consequences?
Our first projects will examine the consequences of recent legislation and its impact on our regional criminal justice systems. This includes assessing innovative community offender programs as well as developing a countywide mapping project that identifies all existing community based groups working with criminal justice agencies on rehabilitation and reentry programs.
In the future, and depending on the availability of funding, we intend to develop and implement a two-county regional AB 109 project that statistically tracks and analyzes its positive, negative or neutral impact on crime rates in the region.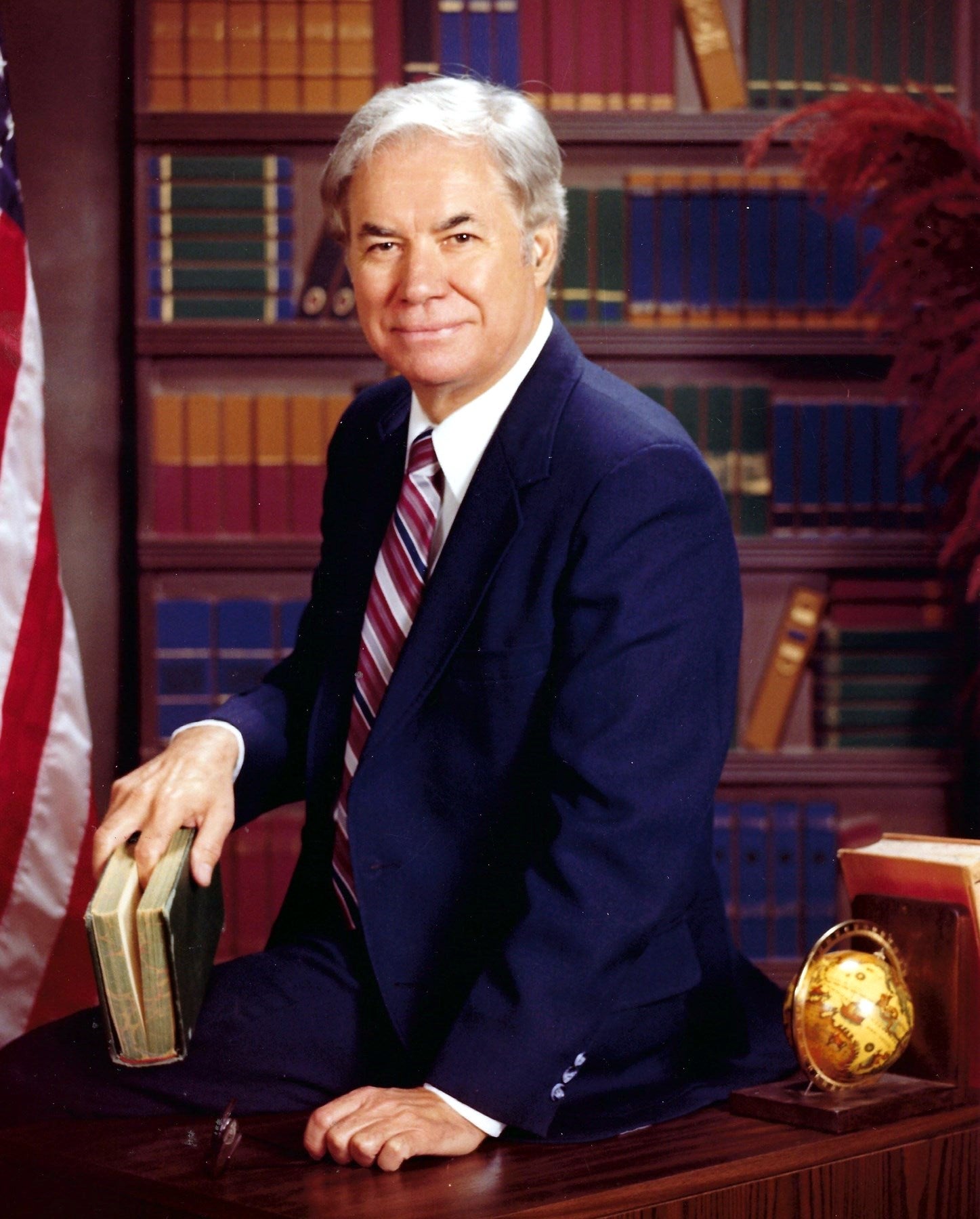 In Memoriam: Senator Robert Presley
(1924-2018)
Senator Robert Presley worked with the Riverside County Sheriff's Department for 24 years, served in the state Senate from 1975 to 1994, was chairman of the California Youthful Offender Parole Board from 1995 to 1999, and served as secretary of the California Youth and Adult Correctional Agency from 1999 to 2003.