Robert Presley Center of Crime and Justice Studies
Robert Presley Center of Crime and Justice Studies
Our Mission
The mission of the Center, as it is articulated in the Penal Code, is to conduct research toward the following goals:
| | | |
| --- | --- | --- |
| | | |
| To better protect the public from crime by determining the causes of, and means of preventing, violence, crime, and criminal deviance. | To identify the methods and practices necessary for the most beneficial operation of law enforcement and local and state youth and adult correctional institutions | To reduce violence and recidivism rates in prisons, jails, and youth facilities  |
In Memoriam: Senator Robert Presley
(1924-2018)
Named for former State Sen. Presley, who was the Riverside County Undersheriff for 12 years before his election to the California Senate in 1974, the Presley Center was established at UCR in 1994. Presley worked with the Riverside County Sheriff's Department for 24 years, served in the state Senate from 1975 to 1994, was chairman of the California Youthful Offender Parole Board from 1995 to 1999, and served as secretary of the California Youth and Adult Correctional Agency from 1999 to 2003.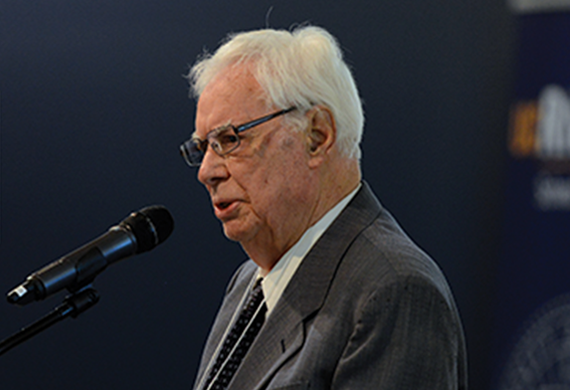 The Presley Center was established as part of a major
$12
million federal effort
6
sites across the country and has continued locally with results-based support from the state and the city of Riverside
The center has also worked with local agencies to reduce the number of juvenile repeat-offenders; to create wellness centers that emphasize reducing youth violence at schools in the Riverside Unified School District; and to create a Mental Health Court to provide solutions, rather than just punishment, to mentally ill offenders.
"The Presley Research Center at UCR was established by the State Legislature and signed into law by the Governor in 1994. During the preliminary discussions and subsequent debate on the Senate Floor, the Legislature recognized the need for more criminal correctional research. Additional discussion expressed the desire that the Center be located at UCR.

 

It was determined that the UCR Center become the clearing house for this research statewide. UCR would conduct the research to the extent of its capacity…There would be basic funding by the Legislature budget process recognizing that most would come from grants or other resources."

 

- Senator Robert Presley about the Crime and Justice Studies