A research center of the
UCR School of Public Policy
Sharon Oselin, Ph.D.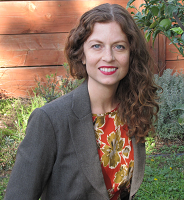 In addition to being the Director of the Presley Center of Crime and Justice Studies, Dr. Oselin is an Associate Professor of Public Policy and Sociology, and Affiliated Faculty of the Labor Studies Program. She earned her Ph.D. from UC Irvine and is a past fellow of the American Association of University Women.
Her broad research interests encompass crime, deviance, and criminal justice, gender and sexuality, organizations, and culture. Much of her work, however, focuses on the intersections of crime, deviance, and gender, with a particular emphasis on sex work. Dr. Oselin is the author of Leaving Prostitution: Getting Out and Staying Out of Sex Work (New York University Press, 2014). Based on multi-site ethnographic data, this book exposes the dynamics that unfold between service organizations and female street sex workers who affiliate with them. To that end, she assesses the process of exiting, the extent to which organizations facilitate or constrain this transition, and the agency of women along the way. Dr. Oselin's work also appears in a wide variety of journals, including American Sociological Review, Social Problems, Gender & Society, Journal of Developmental and Life-Course Criminology, Sociological Forum, Deviant Behavior, Sexualities, Sociological Perspectives and elsewhere.  
Sharon is currently working on a project (with Katie Hail-Jares) that investigates how gentrification impacts those engaged in the illicit street sex market and alters the trade. This study draws on sex workers who operate in two distinct neighborhoods within Washington D.C. (one highly gentrified, the other underdeveloped); a comparative analysis that illuminates how they interpret, experience, and adapt to urban changes incited by gentrification. The authors find that urban redevelopment can greatly affect street-based sex markets because it changes ecological conditions, alters social interactions and social support (with police, residents, fellow sex workers, clients), and modifies risks, all of which have implications for where individuals continue to operate and for the neighborhoods in which it transpires. In future papers, the authors will explore the role residents play in attempting to displace sex workers from particular neighborhoods, and the relational dynamics and boundary-setting that unfolds between sex workers and their regular customers.
In an extension of this study, Sharon and Chris Smith are starting a new project that will longitudinally examine whether gentrification displaces illicit markets (both sex and drug) through the enactment of formal social controls, such as policing. This study will use an international comparison of Chicago and Toronto to analyze how urban revitalization impacts "vice" urban markets and those who operate within them. These gentrification projects hold implications for the improvement of city-level urban and health policies and practices. 
Finally, Dr. Oselin's other ongoing mixed-methods collaborative projects focus on crime, institutions and the criminal justice system. Two of these studies examine re-entry and the role of institutions specifically. The first analyzes the efficacy of Riverside Probation Department's Day Reporting Centers—which provide an array of services and resources—on former offenders' recidivism. The second investigates the Inland Empire's hiring practices of formerly incarcerated individuals in the region, maps the available resources and services that can be leveraged to facilitate successful re-entry for this population, and evaluates the efficacy of the state's Prison To Employment (P2E) initiative.
---
Justine Ross, Ph.D.
Associate Director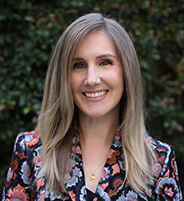 Justine Ross is the Associate Director of the Presley Center where she works closely with the director on the creation and implementation of new programming, development, partnerships, and oversees the Center's special projects, including the Presley Center's resource compendia and its bulletin series. She also is responsible for the day-to-day administration of its research projects and contributes to the Center's ongoing research, drawing upon her quantitative and qualitative methods experience. Previously, Justine worked in Government Affairs for a higher-education company and managed the county operations of a national presidential campaign. She received her Ph.D. in Political Science from UC Riverside and her B.A. from UC Irvine.
Michael A. Ramos 
External Relations Director
Michael A. Ramos was elected as San Bernardino County's District Attorney in 2003 and served in the position until 2019. An undergraduate alumnus of UC Riverside, he received his law degree from Citrus Belt Law in 1989 and joined the San Bernardino County District Attorney Office as a Deputy District Attorney the same year, serving in the Major Crimes division. Michael is President of the California District Attorneys Association Foundation Board of Directors and a board member of the California Crime Victims Alliance. He has also served as an adjunct professor at the Claremont-McKenna colleges, teaching a graduate course on law and economics. 
Michael is a native of San Bernardino County.
---
Sergio G. Diaz
External Relations Director
Sergio G. Diaz was the chief of police for the city of Riverside, California between July 1, 2010 and September 19, 2019. Born in Cuba, he immigrated to the United States at the age of seven and was educated in public schools in South Florida and Los Angeles County. Sergio holds a bachelor's degree from California State University, Los Angeles and completed all course work in a public policy and administration master's program at California State University, Long Beach. Prior to joining the Riverside Police Department, Sergio was a police officer in the city of Los Angeles for 33 years, retiring at the rank of Deputy Chief in 2010.  Sergio's professional philosophy includes a deep commitment to the concept of community policing and a belief that a police department's effectiveness depends on earning the trust of the community that it serves.
Sergio and his family reside in Riverside.
Randol Contreras, Associate Professor of Media and Cultural Studies

Dr. Contreras acquired his Ph.D. from The Graduate Center of the City University of New York. He is the author of the multiple-award winning book, The Stickup Kids: Race, Drugs, Violence and the American Dream, which captures how the transformation of an illegal drug market in the South Bronx shaped and influenced drug dealers to become violent drug robbers. He has also done research in South Central, where he examined the ethnic conflicts between Mexicans and African Americans, especially in how residents interpret ethnic gangs. Currently, he is doing field research on aging Mexican gang members in East Los Angeles, documenting their struggles with substance abuse, homelessness, and income earning strategies. A common theme in his work is the intersection of history, social structure, and biography, an intersection that sheds light on how criminal phenomena emerge and how they shape and influence the behavior and meanings of people. His research and teaching interests include gangs, illegal drug markets, ethnography, and racial and ethnic conflicts in marginal communities.
---
 

Robynn Cox, Assistant Professor of Public Policy

Dr. Robynn Cox is an assistant professor in the School of Public Policy at the University of California, Riverside, faculty affiliate at the UC Riverside Presley Center of Crime & Justice, Fellow at the USC Schaefer Center for Health Policy and Economics, and senior scholar at the Federal Reserve Bank of Minneapolis' Opportunity and Inclusive Growth Institute (OIGI). Her research interests include the fields of crime, health, labor, housing, and social and racial inequality. She has primarily focused on understanding the social, economic, and health consequences of mass incarceration policies. Her research uses a life course approach to understand the effect of the CLS along a continuum of first contact to reintegration back into society. Her work has been published in various journals including including The Journals of Gerontology Series B: Psychological Sciences & Social Sciences, Journal of Policy Analysis and Management, Neuropharmacology, AEA Papers and Proceedings, Justice Quarterly, Cityscape, Journal of Labor Research, Southern Economic Journal, and Review of Black Political Economy. Most recently, Cox was invited to be a member of the advisory committee for the National Academy of Medicine's Culture of Health Program (CoHP). She was also selected as a Wawa and Kelso Fellow at the Rutgers School of Management and Labor Relations' Institute for the Study of Employee Ownership and Profit Sharing.
SELECT PUBLICATIONS
Cox, R and Wallace, R (in Press). Role of Incarceration As a Risk Factor for Cognitive Impairment. The Journals of Gerontology Series B: Psychological Sciences & Social Sciences. 
Amaro, H., Sanchez, M., Bautista, T., & Cox, R. (2021). Social vulnerabilities for substance use: Stressors, socially toxic environments, and discrimination and racism. Neuropharmacology, 108518.
Cox, R. and Cunningham, J.P. (2021). Financing the War on Drugs: The Impact of Law Enforcement Grants on Racial Disparities in Drug Arrests. Journal of Policy Analysis & Management, 40(1), 191-224.
Cox, R. (2020, May). The Role of Broad-Based Employee Ownerships Opportunities in Prisoner Reentry. In AEA Papers and Proceedings (Vol. 110, pp. 424-29).
Cox, R., Henwood, B., Rodnyansky, S., Rice, E., & Wenzel, S. (2019). Road Map to a Unified Measure of Housing Insecurity. Cityscape, 21(2), 93-128.
Cox, R., & Wallace, S. (2016). Identifying the link between food security and incarceration. Southern Economic Journal, 82(4), 1062-1077.
---
Ozkan Eren, Associate Professor of Economics

Ozkan Eren is an Associate Professor of Economics and the editor of Journal of Labor Research. His main field of research are in economics of education, economics of crime and applied econometrics. His current work focuses on educational policies and crime, juvenile incarceration and adult recidivism, as well as emotional cues and their impact on judicial decisions. His recent research appeared in many prestigious media outlets including New York Times, USA Today, Washington Post and Fortune Magazine.
SELECT PUBLICATIONS
Eren, Ozkan and Naci Mocan. "Emotional Judges and Unlucky Juveniles," American Economic Journal: Applied Economics, 2018, 10, 171-205.
Depew, Briggs, Ozkan Eren and Naci Mocan. "Judges and Juveniles," Journal of Law and Economics, 2017, 60, 209-239.
Eren, Ozkan, Briggs Depew, and Stephen Barnes. "Test-Based Promotion Policies, Dropping Out, and Juvenile Crime," Journal of Public Economics, 2017, 153, 9-31
Eren, Ozkan, and Serkan Ozbeklik. "What Do Right-to-Work Laws Do? A Case Study Using Synthetic Control Method," Journal of Policy Analysis and Management, 2016, 35, 173-194.
---
John Fischer, Professor of Philosophy

Dr. Fischer has written on moral responsibility theory his entire career, starting with his paper in the Journal of Philosophy, "Responsibility and Control," when he was an Associate Professor at Yale (in 1982). He has edited two collections published with the Cornell University Press, Moral Responsibility (1986) and Perspectives on Moral Responsibility (1993). Dr. Fischer's main work on these topics is his book (co-authored with Mark Ravizza), Responsibility and Control: A Theory of Moral Responsibility (Cambridge University Press, 1998). He has published roughly 175 articles on these and related topics, three monographs, and a dozen or so anthologies. Dr. Fischer is the first philosopher ever appointed as a University Professor in the University of California.
---
 

Tony Grubesic, Professor of Public Policy, Center for Geospatial Sciences

Dr. Grubesic is the Director of the Center for Geospatial Sciences and a Professor in the School of Public Policy. His research and teaching interests include spatial data science, geocomputation, crime, transport, regional development, and public policy evaluation. Author of over 170 research publications, his recent work focuses on using drones for urban spatial analysis, developing approaches for evaluating community vulnerability, and the public health implications of extreme events. 
SELECT PUBLICATIONS
Grubesic, T. H., & Mack, E. A. (2008). Spatio-temporal interaction of urban crime. Journal of Quantitative Criminology, 24(3), 285-306.
Grubesic, T. H. (2006). On the application of fuzzy clustering for crime hot spot detection. Journal of Quantitative Criminology, 22(1), 77-105.
Grubesic, T. H., Nelson, J. R., Wallace, D., Eason, J., Towers, S., & Walker, J. (2021). Geodemographic insights on the COVID-19 pandemic in the State of Wisconsin and the role of risky facilities. GeoJournal, 1-23.
Wallace, D., Eason, J. M., Walker, J., Towers, S., Grubesic, T. H., & Nelson, J. R. (2021). Is there a temporal relationship between COVID-19 infections among prison staff, incarcerated persons, and the larger community in the United States? International Journal of Environmental Research and Public Health, 18(13), 6873.
Krupa, J. M., Boggess, L. N., Chamberlain, A. W., & Grubesic, T. H. (2021). Noxious housing: The influence of single room occupancy (SRO) facilities on neighborhood crime. Crime & Delinquency, 67(9), 1404-1428.
---
Ron Loveridge, Professor of Political Science

Mayor Loveridge has 33 years of public service – as a Riverside Council member beginning in 1979 and as Mayor from 1994 to 2012 and received his doctorate from Stanford University. At the national level, he was very involved on the Executive Committee and Board of the National League of Cities, making policy calls and decisions on behalf of some 19,000 cities and towns across the nation. He also served as President of the National League of Cities in 2010. Mayor Loveridge is a member of the National Academy of Public Policy. His statewide and regional service has included Board roles on the broadest array of important organizations: the California Air Resources Board, California Forward Action Fund, California Competes, South Coast Air Quality Management District, Southern California Association of Governments, Western Riverside Council of Governments, and the Inland Empire Economic Partnership. Mayor Loveridge's research investigates urban politics and public policy, particularly environmental policy. He is the author of City Managers in Legislative Politics (Bobbs-Merrill, 1971). His research has appeared in Polity, Environment and Behavior, California Air Environment, and Cry California, as well as several edited volumes.
---
Aerika Brittian Loyd, Associate Professor of Psychology

Dr. Aerika Brittian Loyd is an Associate Professor in the Department of Psychology at the University of California, Riverside. She received her PhD in Human Development and Child Study from Tufts University, and completed postdoctoral training in the Prevention Research Center at Arizona State University. As a developmental scientist, she investigates social risk and protective factors among African American and Latinx youth and families, and provides recommendations for culturally informed youth practice, prevention, and policy. Her research on the links between racial stress, health, and development in African American justice-involved youth has been funded by NICHD and NIH's Office of Research on Women's Health. Dr. Loyd's research on youth of color in the United States and youth in South Africa has been published in several outlets, including Applied Developmental Science, Child Development Perspectives, Cultural Diversity and Ethnic Minority Psychology, Journal of Adolescent Research, and the Journal of Youth and Adolescence.
SELECT PUBLICATIONS
Loyd, A. B., Hotton, A. L., Walden, A. L., Kendall, A. D., Emerson, E., & Donenberg, G. R. (2019). Associations of ethnic/racial discrimination with internalizing symptoms and externalizing behaviors among juvenile justice-involved youth of color. Journal of Adolescence, 75, 138-150.
Brittian, A. S., Toomey, R., Gonzales, N. A., & Dumka, L. E. (2013). Perceived discrimination, coping strategies, and Mexican origin adolescents' internalizing and externalizing behaviors: Examining the moderating role of gender and cultural orientation. Applied Developmental Science, 17, 4-19.
---
Matthew C. Mahutga, Professor of Sociology

Matthew C. Mahutga is a Professor of Sociology and co-chair of UCR's Political Economy Seminar. His research employs quantitative methodologies to examine how macro (e.g. structural economic changes, institutional context, labor markets) and micro (human capital, race and gender) level factors shape income inequality worldwide. Dr. Mahutga is a principal investigator on the Presley Center's statewide evaluation of the California Prison to Employment (P2E) initiative where he lends his expertise in labor market stratification and quantitative methods.
---
Benjamin J. Newman, Associate Professor of Public Policy and Political Science

Dr. Newman is a political scientist whose main fields of research are American politics, class and income inequality, and racial and ethnic politics. He is currently working on collaborative projects exploring the effect of police practices on public trust in law enforcement, public opinion toward corporate and white collar crime, and the response of law enforcement to civilian complaint. These works are under review for publication and in progress.
SELECT PUBLICATIONS
Newman, B., & Hartman, T. (2017). Mass Shootings and Public Support for Gun Control. British Journal of Political Science, 1-27. doi:10.1017/S0007123417000333
---
Tanya Nieri, Associate Professor of Sociology

Dr. Nieri's research interests include causes and consequences of acculturation, particularly among immigrant families and youths; youth problem behaviors, particularly substance use and violence; and culturally grounded community-based prevention interventions. Her research, which is primarily quantitative, tends to focus on Latinos, particularly those of Mexican-heritage in the United States and in Mexico. Tanya examines the resiliencies in a person's original ethnic culture and the risks associated with the loss of that culture and acquisition of American culture. At UCR, Tanya is affiliated with the Presley Center for Crime and Justice Studies, School of Public Policy and the Center for Healthy Communities, School of Medicine.
SELECT PUBLICATIONS
Nieri, T., Grindal, M., Adams, M.A., Cookston, J., Fabricius, W., Parke, R., & Saenz, D. (2016). Reconsidering the "acculturation gap" narrative through an analysis of parent-adolescent acculturation differences and youth problem behavior in Mexican American families. Journal of Family Issues, 37(14). doi: 10.1177/0192513X14551175
Grindal, M., & Nieri, T. (2015). The relationship between ethnic-racial socialization and adolescent substance use: An examination of social learning as a causal mechanism. Journal of Ethnicity in Substance Abuse. 37 pages. doi: 10.1080/15332640.2014.993785
Grindal, M., & Nieri, T. (2015). An examination of ethnic identity and academic performance: Assessing the multidimensional role of parental ethnic-racial socialization among a sample of Latino adolescents. Race and Social Problems, 7(3), 242-255. doi: 10.1007/s12552-015-9154-5
Nieri, T., Apkarian, J., Marsiglia, F.F., & Kulis, S.S. (2015). Effects of a youth substance use prevention program on stealing, fighting, and weapon use. Journal of Primary Prevention, 36(1), 41-49. doi: 10.1007/s10935-014-0373-0. PMC4289019.
Nieri, T., & Bermudez-Parsai, M. (2014). Gap or overlap? Parent-child acculturation differences in Mexican immigrant families. Hispanic Journal of Behavioral Sciences, 36(4), 413-434. doi: 10.1177/0739986314552047
---
Ran Wei, Associate Professor of Public Policy and Founding Faculty, Center for Geospatial Sciences

Wei's research has focused on GISciences, spatial analysis and optimization, with the aim of supporting policy and decision making in transportation, public health, environment sustainability, community resilience, crime, and policing issues. Her work has been published in a number of peer-reviewed journals in GIScience, geography, and urban planning. In addition, she was the recipient of 2020 Emerging Scholar Award from the Spatial Analysis and Modeling (SAM) specialty group of the AAG, 2012 Benjamin Stevens Fellowship from the Regional Science Association International, and Best Student Paper awards from the SAM specialty group of the AAG, and the University Consortium for Geographic Information Science. Her research has been funded by various agencies such as the National Science Foundation, National Institute of Health, U.S. Department of Transportation, and National Academies of Sciences.
SELECT PUBLICATIONS
2020  R. Wei, T.H. Grubesic and W. Kang. "Spatiotemporal Patterns of Alcohol Outlets and Violence: A Spatially Heterogeneous Markov Chain Analysis", Environment and Planning B: Urban Analytics and City Science, in press.
2019  R. Wei, N. C. Clay, M. Dai and R. Hsia. "Injury-Based Geographic Access to Trauma Centers", Academic Emergency Medicine, vol. 26(2), pp. 192-204.
2016  T. H. Grubesic, R. Wei, A. T. Murray and W. A. Pridemore "Comparative Approaches for Assessing Access to Alcohol Outlets: Exploring the Utility of a Gravity Potential Approach", Population Health Metrics, vol. 14, pp.
2014  S. J. Rey, A. T. Murray, T. H. Grubesic, E. A. Mack, R. Wei, L. Anselin and M. L. Griffin. "Sex Offender Residential Movement Patterns: A Markov Chain Analysis", The Professional Geographer, vol. 66(1), pp. 102-111.
This research center is supported by the School of Public Policy. To view the SPP staff directory, click here.


Richard Alvarado
Chief Deputy Warden (Retired), California Institution for Men 
---


Annika Anderson, Ph.D.
Associate Professor of Sociology, Executive Director of Project Rebound, CSU San Bernardino
---

The Honorable Jason Anderson 
District Attorney, San Bernardino County
---
The Honorable Sabrina Cervantes
Assembly Member, 58th District
---
 
Sheriff Shannon Dicus 
Sheriff-Coroner, San Bernardino County
---

Larry Gonzalez 
Chief of Police, City of Riverside
---

Steven Harmon 
Public Defender, Riverside County  
---

The Honorable Mike Hestrin
District Attorney, Riverside County
---

Ronald L. Miller
Chief Probation Officer, Riverside County
---
The Honorable Joshlyn Pulliam
Riverside County Superior Court
---

The Honorable James C. Ramos
Assembly Member, 40th District
---

Tracy Reece
Chief Probation Officer, San Bernardino County
---

The Honorable Richard D. Roth
California's 31st Senate District
---

The Honorable Emma Smith
Riverside County Superior Court Judge
---
Thomas Sone
Public Defender, San Bernardino County
---

The Honorable Glenn Yabuno
Presiding Judge, San Bernardino County Superior Court
---